Pepper Plant, Poblano (Ancho)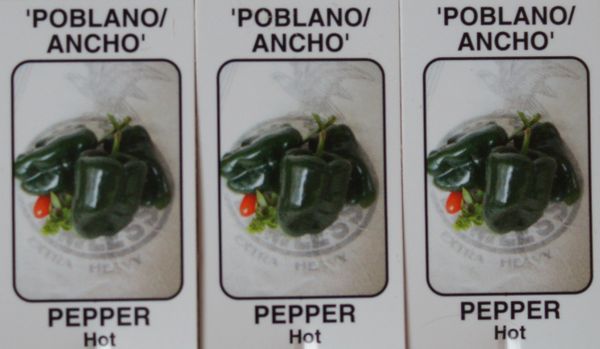 Pepper Plant, Poblano (Ancho)
Hot
Scoville Scale:  1,000 to 2,000
Days to Maturity:  70 days 

This pepper is referred to as Poblano when fresh and Ancho when dried.  The fruit can be picked green or after it has fully ripened to red.  The red fruit can be dried and used for chili powder.

*Plants must be ordered in multiples of 4 (4, 8, 12, 16, etc).  You may mix and match different varieties to meet the requirement.  Plants are grown in 2.5" pots.
*Shipping - Shipping will begin, May 9th, weather dependent.  Plants will be shipped using FedEx or UPS and should arrive in 2-3 days.  Currently, we ship to the following states - AL, AR, CT, DE, GA, IA, IL, IN, LA, KS, KY, MA, MD, ME, MI, MN, MO, MS, NC, NH, NJ, NY, OH, OK, PA, RI, SC, TN, VA, VT, WI, and WV.