Herb Plant, Rosemary 'Arp' (Rosmarinus officinalis)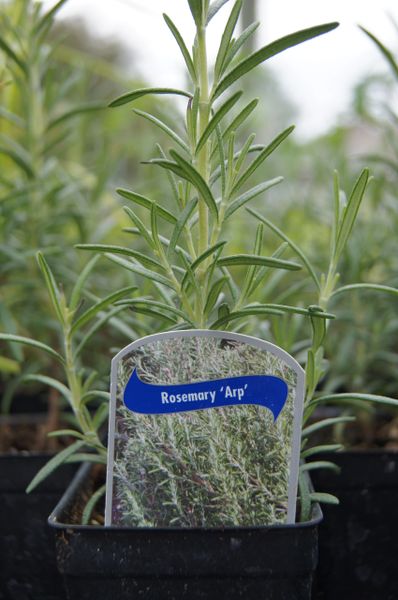 Herb Plant, Rosemary 'Arp' (Rosmarinus officinalis)
Height:  2 to 6 feet
Spread:  2 feet
Light Requirement:  Sun
Hardiness Zone:  7 to 10

*Uses:  Aromatic, Culinary, and Edible Flowers.  *Research all plants before use.

This rosemary has grey-green leaves and edible bluish-white flowers in the summer. It's one of the more fragrant rosemary varieties.  The fragrant leaves add nice flavor to meats and potatoes. When grilling, try adding sprigs to the coals during the last few minutes of cooking to add an interesting rosemary flavor to your grilled foods.

Plants are grown in 2.5" pots. All vegetable and herb plants are grown using organic methods and will be ready in May. Plants can be picked up at Walnut Grove Vocational Farm, 33600 Pearl Street Kirkland, IL or DCCG can deliver plants to the following towns: Big Rock, Cortland, Hampshire, Hinckley, DeKalb, Geneva, Genoa, Kingston, Kirkland, Maple Park, St. Charles, Sycamore, and Waterman.