Tomato Plant, Green Grape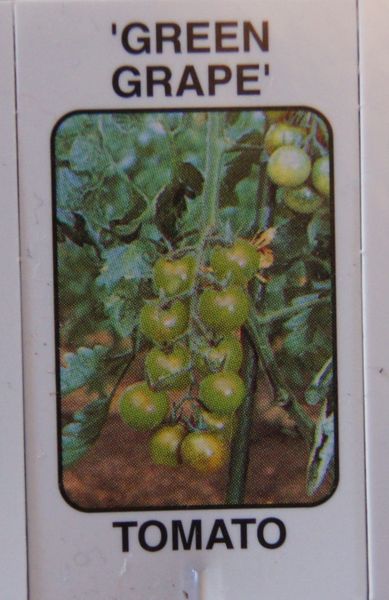 Tomato Plant, Green Grape
Days to Maturity:  65 days
Heirloom
Fruit Size:  1" diameter
This heirloom produces high yields of 1" diameter, green, tangy flavored, cherry tomatoes.  The tomatoes turn yellowish amber near the stem when ripe.   The tomato plant was developed by Tom Wagner from crossing Yellow Pear with Evergreen.

*Plants must be ordered in multiples of 4 (4, 8, 12, 16, etc).  You may mix and match different varieties to meet the requirement.  Plants are grown in 2.5" pots.
*Shipping - Shipping will begin, May 9th, weather dependent.  Plants will be shipped using FedEx or UPS and should arrive in 2-3 days.  Currently, we ship to the following states - AL, AR, CT, DE, GA, IA, IL, IN, LA, KS, KY, MA, MD, ME, MI, MN, MO, MS, NC, NH, NJ, NY, OH, OK, PA, RI, SC, TN, VA, VT, WI, and WV.