Kids Day Camp at Walnut Grove Vocational Farm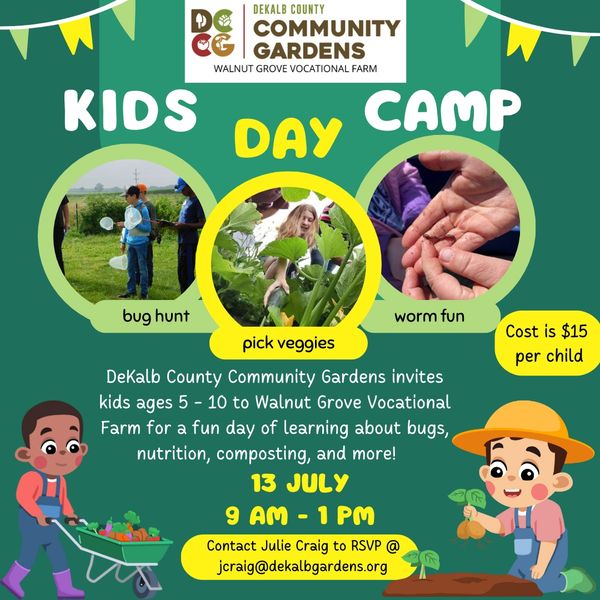 Kids Day Camp at Walnut Grove Vocational Farm
A Day at the Farm
Walnut Grove Vocational Farm is hosting a Kids' Day Camp on July 13 from 9 am - 1 pm. Children ages 5 - 10 will learn about bugs, nutrition, composting, worms, and more as they participate in fun outdoor activities around the farm. There will even be a vegetable tasting!
To register or for more information, please email Julie Craig at jcraig@dekalbgardens.org
Registration and payment need to be received before July 13.