Pepper Plant, Orange Blaze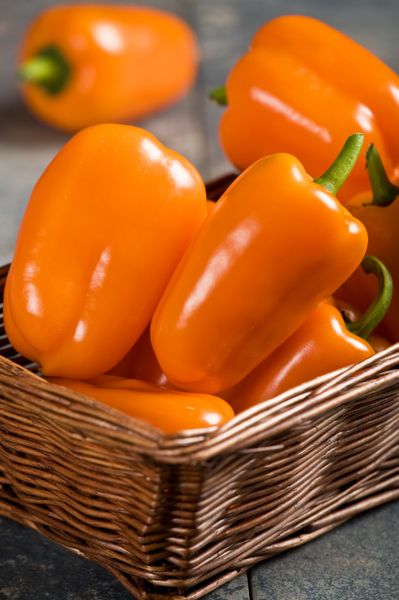 Pepper Plant, Orange Blaze
Sweet
Hybrid
Days to Maturity:  65 to 70 days 
Disease Resistance:  Tm 0 and Xcv 0-3, 7, 8

This 2011 All America Selections winner was chosen for it's early maturity, sweet flavor, and disease resistance.  The plant produces 3 to 4-inch long fruit about 1 1/2 inches wide with 2-3 lobes.   The fruit ripen to an intense orange.  Great for salads and stir-frys.  This fruit is sweeter than Golden California Wonder.

Plants are grown in 2.5" pots. All vegetable and herb plants are grown using organic methods and will be ready in May. Plants can be picked up at Walnut Grove Vocational Farm, 33600 Pearl Street Kirkland, IL or DCCG can deliver plants to the following towns: Big Rock, Cortland, Hampshire, Hinckley, DeKalb, Geneva, Genoa, Kingston, Kirkland, Maple Park, St. Charles, Sycamore, and Waterman.
Photo copyright Ball Horticultural Company.