Garden Stake, Small Standard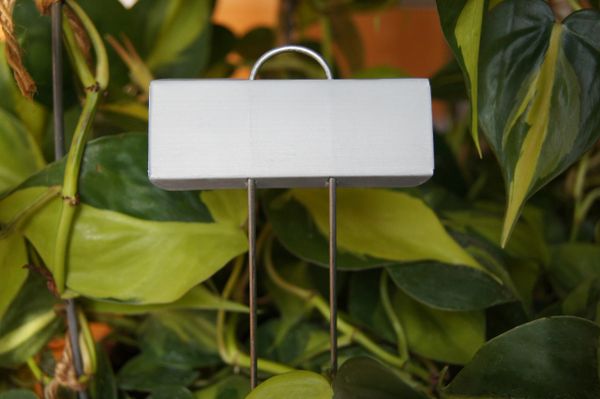 Garden Stake, Small Standard
Price: $6.95 per dozen
Zinc nameplate size: 1.25" x 3.5"
Height of stake: 11.5"

These garden stakes are great for marking your plants and crops so you remember the variety. The wire standards are made of a high quality galvanized metal with etched zinc nameplants. This combination provides you with a weather resistant garden label. The nameplants are tilted slightly back. It is recommended that you use our marking products, black marking pencil or grease pencil, for long-term satisfaction. When used properly, they have been proven successful for long-term legibility of markings. For best results, simply print on the front and/or back of the nameplant, then place in direct sunlight for a day to allow the markings time to "set".

Made in the USA with products purchased in the USA.