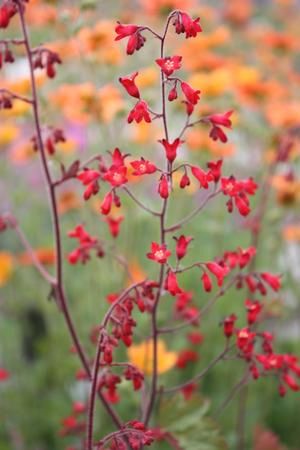 Heuchera, Ruby Bells
Fall perennial sales are available for pickup only.

Height: 12 to 16 inches Space: 12 to 16 inches Full sun to part shade This plant produces bright red bell-shaped flowers on tall stems that attract bees, butterflies and hummingbirds from spring through midsummer. This plant is grown in a 1 gallon pot. It is available for local delivery or pick up at Walnut Grove Vocational Farm located at 33600 Pearl Street Kirkland, IL 60146. Plants will be ready in May for pick up or delivery. Photo courtesy of Hoffie Nursery Inc.