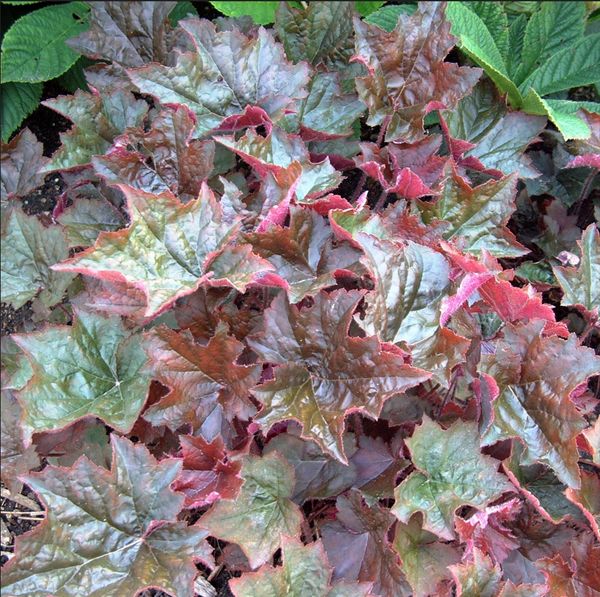 Heuchera 'palace purple'
Height: 24 - 36 inches.
Space 24 - 36 inches.
Shade to partial sun. This heuchera has particularly shiny, star-shaped leaves ranging from bronze to green, with purple amethyst undersides and cream colored flowers. Heat, drought and shade tolerant.The plant is grown in 4.5'' pots. It is available for local delivery or pick up at Walnut Grove Vocational Farm located at 33600 Pearl Street Kirkland, IL 60146. Plants will be ready in May for pick up or delivery.
Photo courtesy of Walter's Gardens, Inc.