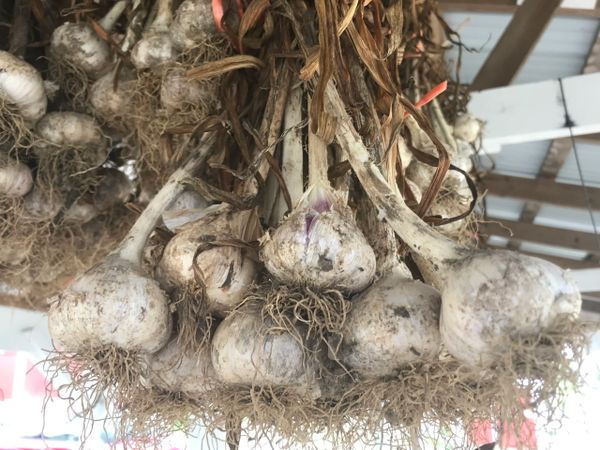 Garlic
5 bulbs of different garlic. You will receive one bulb of each of the following: Russian Red, California White, Spanish Roja, German Red, and Music.
Produce is grown at Walnut Grove Vocational Farm (WGVF) in Kirkland, IL using organic methods.
There are three pick up locations. Thursday pick up is located in DeKalb, IL at 3230 Sonoma Court. Orders must be received by 6:00pm on Wednesday evening. The other two options for pick up are Walnut Grove Vocational Farm, 33600 Pearl Street Kirkland, IL or 217 A Street Genoa, IL. Produce can be picked up after 10:00am on Fridays at both locations. Orders must be received by 6:00pm Thursday evening.

WGVF is a program of DeKalb County Community Gardens. WGVF trains individuals with special needs in the horticultural and agricultural field and helps them find employment. By purchasing this produce, you are supporting our organization.