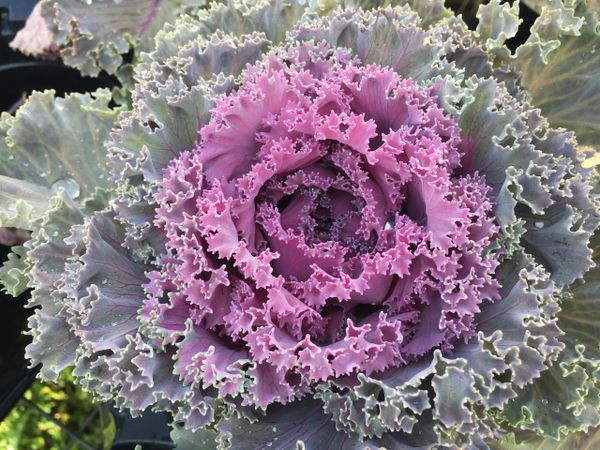 Flowering Kale
The flowering kale looks great combined with fall mums and purple fountain grass. The flowering kale is grown in a 5.5" pot. The kale can be delivered or picked up at Walnut Grove Vocational Farm in Kirkland starting August 26, 2022. 
Delivery dates:   September 2nd, September 9th, and September16th
Home deliveries will be made to the following towns:  Batavia, Big Rock, Cortland, DeKalb, Elburn, Genoa, Geneva, Hinckley, Huntley, Kingston, Malta, Maple Park, St. Charles, Sugar Grove, Sycamore, and Waterman. Please contact us if you do not see your town, we may be able to deliver to you.