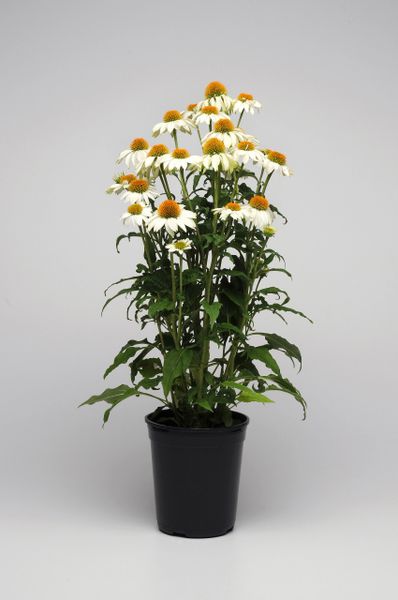 Echinacea Pow wow white
Height: 16 - 20 inches.
Space: 8 - 14 inches.
PowWow White features prolific white blooms from early through late summer. Dried seed heads add winter interest and provide food for birds. Very drought tolerant and low-maintenance plant, and a favorite for pollinators. The plant is grown in 4.5'' pots. It is available for local delivery or pick up at Walnut Grove Vocational Farm located at 33600 Pearl Street Kirkland, IL 60146. Plants will be ready in May for pick up or delivery.
Photos copyright Ball Horticultural Company