Campanula carpatica 'Blue Clips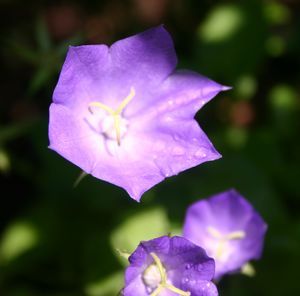 Campanula carpatica 'Blue Clips
Height: 6 - 8 inches.
Space: 8 - 12 inches.
Sun to part shade. Blue, upturned, bell-shaped flowers with rounded bright green leaves that bloom from earlty summer until early fall. The plant is grown in gallon pots. It is available for local delivery or pick up at Walnut Grove Vocational Farm located at 33600 Pearl Street Kirkland, IL 60146. Plants will be ready in May for pick up or delivery.
Photos courtesy of Hoffie Nursery