Buddleia, 'Violet Cascade'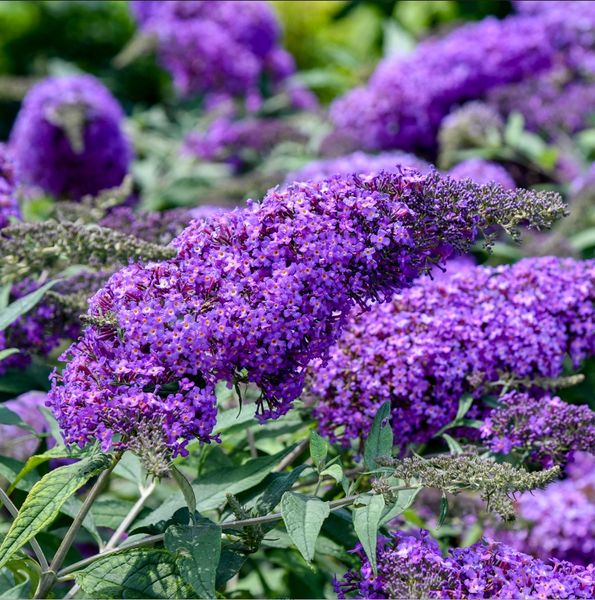 Buddleia, 'Violet Cascade'
Height: 48 - 54 inches.
Space: 48 - 60 inches.
Full sun. Large, cone-shaped, honey-scented flower clusters cascade over silvery foliage from late summer through early fall. This summer bloomer is worth the wait! This plant is deer resistant, drought resistant, and attracts pollinators. The plant is grown in gallon pots. It is available for local delivery or pick up at Walnut Grove Vocational Farm located at 33600 Pearl Street Kirkland, IL 60146. Plants will be ready in May for pick up or delivery.
Photos courtesy of Walter's Gardens, Inc.