Biweekly Box of Hope Subscription - Pick up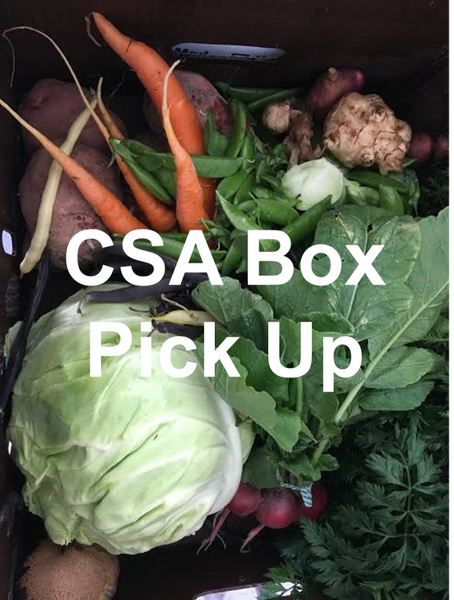 Biweekly Box of Hope Subscription - Pick up
You will receive a biweekly Box of Hope filled with fresh, delicious vegetables grown using organic methods. Every other week you will receive different vegetables depending on what is in season. Some of the items you may receive in your 10 boxes are beets, broccoli, cabbage, collards, garlic, herbs, kale, lettuce, onions, peppers, potatoes, radishes, tomatoes, and other surprises. Pick up begins the week of June 3, 2019 and ends the week of October 14, 2019. You can pick your box up at Walnut Grove Vocational Farm, 33600 Pearl Street Kirkland, IL 60146, on Thursdays from 3:00pm to 6:00pm or at a location in DeKalb or Sycamore on Tuesdays from 3:00pm to 6:00pm.
Our Box of Hope program is comprised of several components. DeKalb County Community Gardens (DCCG) trains individuals with developmental disabilities in the horticultural and agricultural fields at our Walnut Grove Vocational Farm (WGVF) located in Kirkland. The farm is where the vegetables for our Boxes of Hope are grown, prepared and packaged by WGVF participants.
WGVF participants learn skills that will help them gain experience for employment and ensure a productive place for young adults with disabilities in the community.
Each growing season, DCCG, grows and distributes thousands of pounds of fresh produce for local individuals and families in need. Box of Hope subscribers provide revenue which goes to support DCCG's efforts to provide food in DeKalb County.