Baptisia variicolor Twilite Prairieblues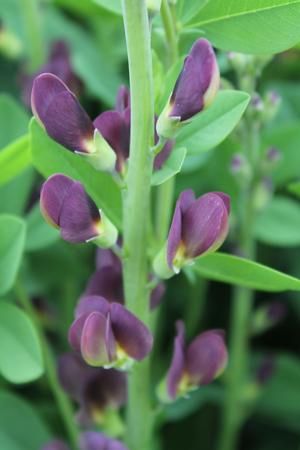 Baptisia variicolor Twilite Prairieblues
Height: 40 - 48 inches.
Space: 36 - 48 inches.
Sun to part shade. This striking false indigo produces unique chocolate purple and lemon yellow flowers on vigorous upright growth, sometimes reaching 5 feet tall. This plant is drought resistant and attracts pollinators. The plant is grown in gallon pots. It is available for local delivery or pick up at Walnut Grove Vocational Farm located at 33600 Pearl Street Kirkland, IL 60146. Plants will be ready in May for pick up or delivery.
Photos courtesy of Hoffie Nursery