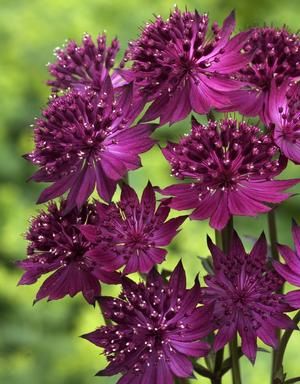 Astrantia major 'Venice'
Height: 20 - 23 inches.
Space: 16-18 inches.
Full sun to part shade. Deep red blooms on long stems flower April through August, and make great cut and dried flowers. This plant is deer resistant and attracts pollinators. The plant is grown in gallon pots. It is available for local delivery or pick up at Walnut Grove Vocational Farm located at 33600 Pearl Street Kirkland, IL 60146. Plants will be ready in May for pick up or delivery.
Photo courtesy of Hoffie Nursery