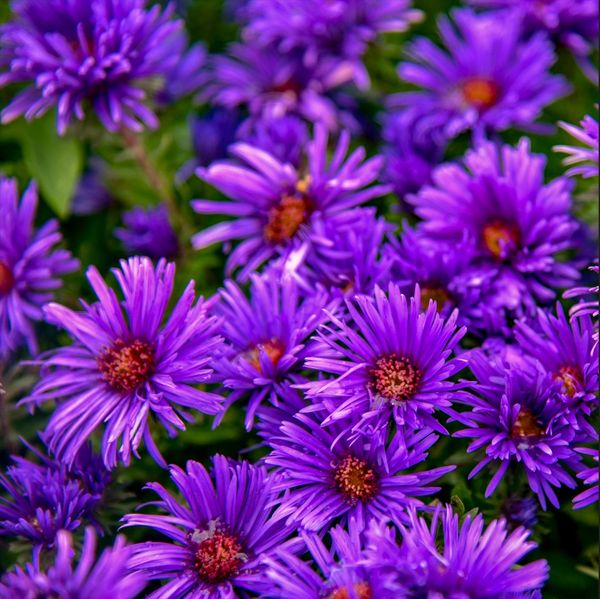 Aster n.a. 'Grape Crush'
Height: 26 - 30 inches.
Space: 40-44 inches.
Full sun. This fall-blooming aster produces a densely packed round mound of vividly purple flowers. This plant attracts pollinators. The plant is grown in gallon pots. It is available for local delivery or pick up at Walnut Grove Vocational Farm located at 33600 Pearl Street Kirkland, IL 60146. Plants will be ready in May for pick up or delivery.
Photos courtesy of Walter's Gardens, Inc.